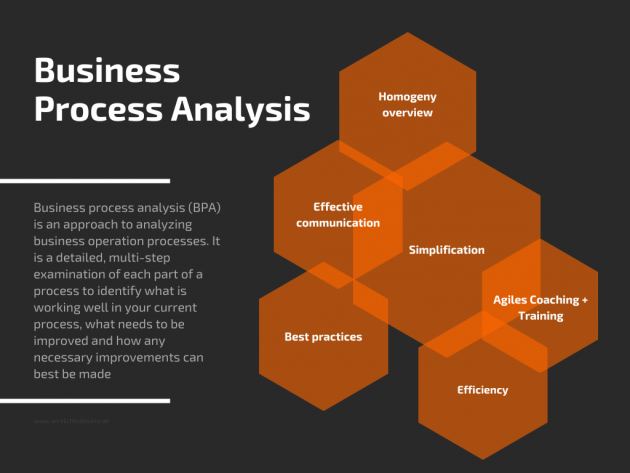 Typically, process visualisation takes place in the context of a meeting, usually lasting several days, in which dozens of customer-specific diagrams are created.
The Cleohpatra IT Trainer, first determines the status quo of a company without the aid of a specific process modelling tool and creates simple, easy-to-understand diagrams in a general tool.
A business process analysis seminar proceeds as follows:
Cleohpatra´s training expert presents the methods they uses to visualize processes.
In a joint working session with the customers´ employees, we identify the products/services that can be used as examples for illustration.
We draw the first "big picture" process graphic that gives an overview of the processes of the company as a whole.
After completing the big picture, Cleohpatra´s trainers and the participants work on the details: We create a list of all processes that need to be included in the analysis: OTC, PTP…
Into the details. In separate sessions, each group works out the details of the processes to be mapped.
We always work top to down in the process visualisation
What are the benefits of process visualisation?
Homogeny overview : Business process mapping is a team work not a one person job. Bringing together everybody involved helps you to see things from different perspectives, which gives you better insight into how things are done in your company. This helps everybody to see the big picture so they can see how their work fits in the overall process and affects others.
Effective communication of insights: The big picture gives you a better idea of how everything works together. This gives the team a view how things are done in the company, which helps them to make better decisions and find improvements for processes and procedures.
Simplification: Business process mapping gives you a holistic view, that makes it easier for you to understand complicated processes as well as identify and fix problems.
Best practices: making it easier to spread the information and clarify processes in your company is one f the main objectives of a process visualisation.
This is especially helpful for new members of your team who are trying to understand their roles and how they fit into the process.
Efficiency: Process visualisations helps your company to be more efficient,organized, and work better.
.